National Dentist Day 
Starr Insurance Agency had the opportunity to visit several of our local Dentist offices on March 6th to spread some extra love on National Dentist Day personally! THANK YOU for going the EXTRA mile to make us SMILE!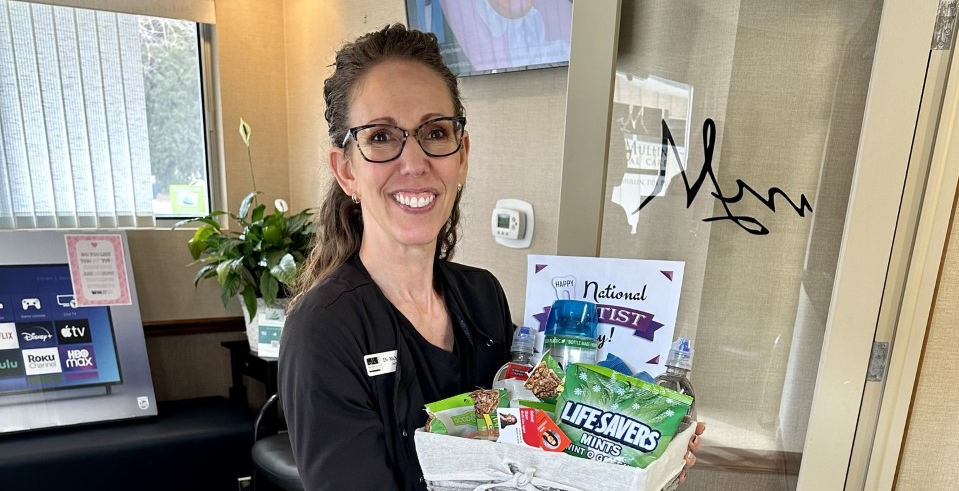 America & Me Essay Contest 
The Starr Insurance Agency, Inc. had the honor of presenting 1st, 2nd & 3rd place awards to three 8th grade students from Monroe Middle School for the America & Me Essay Contest sponsored by Farm Bureau Insurance Michigan!

Law Enforcement Day
In honor of Law Enforcement Appreciation Day, Starr Insurance Agency, Inc. was happy to drop some goodies off to our local officers at Monroe City Police Department & Monroe County Sheriff's Office - Michigan.
Relay For Life
We are a proud supporter of the American Cancer Society as a Relay For Life sponsor of the Relay for Life of Monroe County.

National Nurses Week
We all know the many contributions nurses make to the patients & the healthcare of our nation every day. We had the privilege of personally thanking our AMAZING nurses at ProMedica Monroe Regional Hospital this morning! Nurses who belong to the American Nurses Association or Michigan Nurses Association can now SAVE even more on their insurance needs with Farm Bureau. 

ACES Day 
All Children Exercise Simultaneously Day (ACES) takes place on the first Wednesday in May. Since 1989, millions of children from all over the world exercise together to promote proper health and fitness habits on this day. The Starr Agency is a proud sponsor of multiple elementary schools that are a part of ACES Day!

4H Fair Auction
The Starr Agency was honored to purchase Emma Dobberstein's Reserve Champion Chickens at the 4H County Fair Auction this year!  The Dobberstein Farm crew is really the best around! Even better, we were able to donate both MASSIVE birds to Heather Boone at Oaks of Righteousness to help provide a feast for hungry Monroe families! It all started with Emma and the time and effort she put into 4H! Monroe is lucky to have you, your family, and the fantastic 4H of Monroe organization! 

Think Twice on Ice
The Bedford High School students reiterate the impact of distracted driving and how important it is to be aware of how weather can also affect driving. This event is to remind drivers that it is always a good time to regroup, think twice, and take responsibility for the choices we make when we're on the road.

Monroe County Fair Supporter
Come see us at the Monroe fair! We are proud fair supporters and are there to educate, socialize, and we might even have a raffle prize!